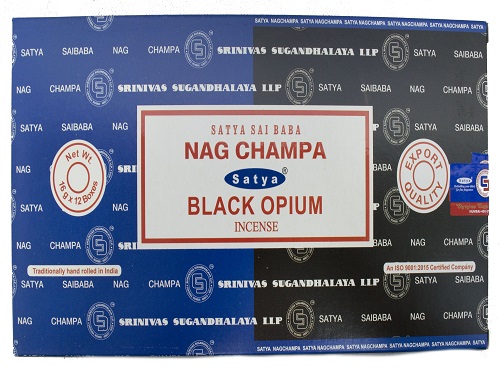 Incense
IS064 – Nag Champa & Black Opium
SKU: IS064
---
Get ready to elevate your senses with the heavenly combination of Nag Champa & Black Opium incense sticks! This 12-pack of aromatic goodness is like a spa day for your nostrils. Handcrafted with love and care, these all-natural, eco-friendly sticks will transport you to a realm of relaxation and good vibes. Light one up, close your eyes, and let the soothing aroma take you on a fragrant journey. It's time to embrace the zen and make your living space smell better than a unicorn's meadow!
12 packs of mixed Black Opium & Nag Champa
All natural, eco-friendly, handcrafted incense sticks.
12 per unit