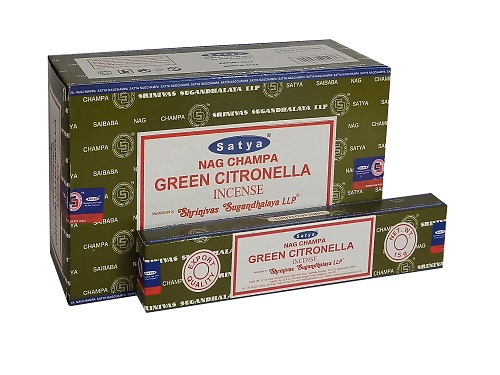 Best Sellers!, Home Decor, Incense
IS045 – Green Citronella Incense
SKU: IS045
---
Tired of pesky mosquitoes ruining your peaceful evenings? Introducing the Green Citronella Incense, the superhero of all-natural incense sticks! With a bulk lot of 12 x 15g packets, you'll have enough to keep those bugs at bay for ages. Handcrafted with love and eco-friendly ingredients, these genuine Satya Nag Champa Incense sticks will bring a touch of Zen to your space while keeping Mother Nature happy. Light one up, sit back, and say goodbye to those buzzing intruders in style!
Bulk lot of 12 x 15g packets of genuine, Satya Nag Champa Incense.
All natural, eco-friendly, handcrafted incense sticks.
Display boxed with barcode on piece.
12 per unit