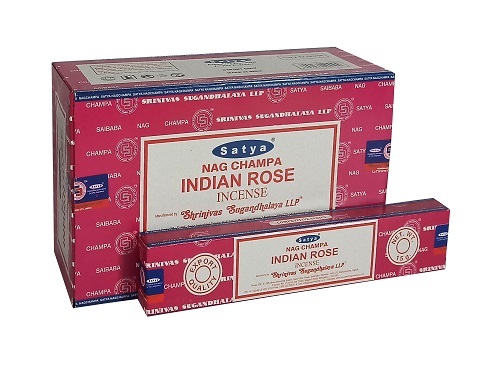 Best Sellers!, Home Decor, Incense, Out of Stocks
IS047 – Indian Rose Incense
SKU: IS047
Availablity:
Out of stock
---
Get ready to transport yourself to a serene Indian sanctuary with our Indian Rose Incense! This bulk pack of 12 x 15g packets is the real deal – genuine, handcrafted Satya Nag Champa Incense sticks. Our incense is made with love, using all-natural ingredients that are eco-friendly and guaranteed to bring a touch of zen into your life. Light one up, sit back, and let the soothing aroma of Indian roses take you on a fragrant journey to relaxation town. Trust us, your nose will thank you!
Bulk lot of 12 x 15g packets of genuine, Satya Nag Champa Incense.
All natural, eco-friendly, handcrafted incense sticks.
Display boxed with barcode on piece.
12 per unit
Out of stock