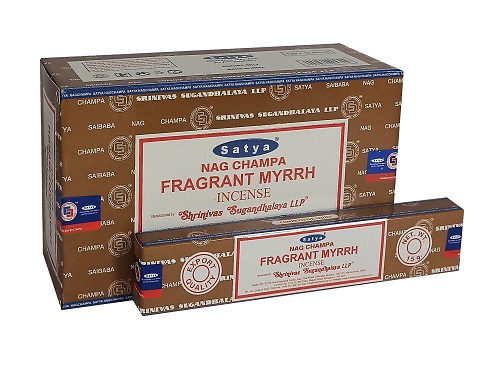 Best Sellers!, Home Decor, Incense
IS043 – Fragrant Myrrh Incense
SKU: IS043
---
Looking to set the mood and create an aromatic wonderland? Look no further than our Fragrant Myrrh Incense! With a bulk lot of 12 x 15g packets, you'll have enough heavenly scents to last you a lifetime (or at least a few months). These genuine Satya Nag Champa Incense sticks are handcrafted with love, all-natural ingredients, and an eco-friendly twist. So go ahead, light them up, sit back, and let the good vibes waft through your space. It's like having your own personal zen retreat, without the hefty price tag!
Bulk lot of 12 x 15g packets of genuine, Satya Nag Champa Incense.
All natural, eco-friendly, handcrafted incense sticks.
Display boxed with barcode on piece.
12 per unit