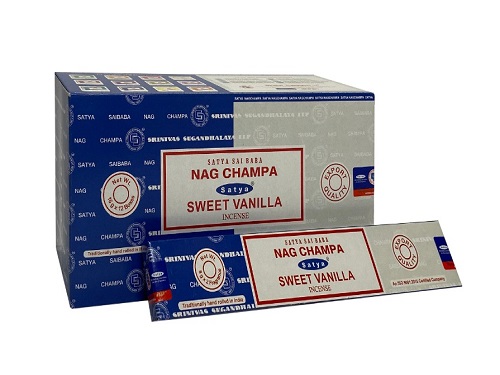 Incense
IS066 – Nag Champa & Sweet Vanilla 16g
SKU: IS066
---
Get ready to set the mood and make your home smell like a slice of heavenly bliss with our Nag Champa & Sweet Vanilla incense sticks! With 12 packs of pure aromatic goodness, you'll be surrounded by the most divine scents known to nosekind. And guess what? These bad boys are not only all natural and handcrafted, but also eco-friendly.
12 packs of mixed Sweet Vanilla & Nag Champa
All natural, eco-friendly, handcrafted incense sticks.
12 per unit