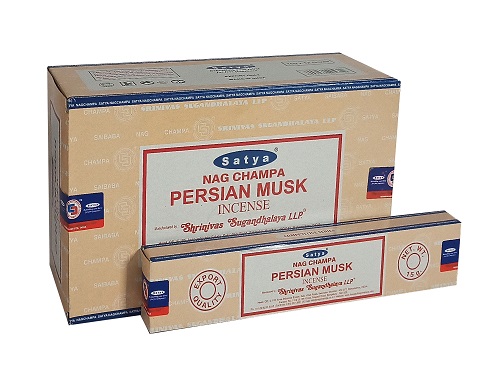 Home Decor, Incense, Out of Stocks
IS048 – Persian Musk Incense
SKU: IS048
Availablity:
Out of stock
---
Introducing the Persian Musk Incense – the aromatic wonder that will transport you to a blissful sanctuary, without the hassle of booking a one-way ticket! With our bulk lot of 12 x 15g packets, you'll have enough genuine Satya Nag Champa Incense to keep your senses tingling for ages. These all-natural, eco-friendly, and lovingly handcrafted incense sticks are like a mini spa retreat for your home. So sit back, relax, and let the soothing fragrance whisk you away to a world of tranquility. Ahhh… can you smell the serenity?
Bulk lot of 12 x 15g packets of genuine, Satya Nag Champa Incense.
All natural, eco-friendly, handcrafted incense sticks.
Display boxed with barcode on piece.
12 per unit
Out of stock