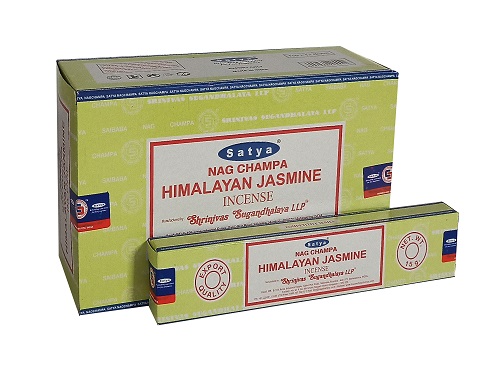 Best Sellers!, Home Decor, Incense, Out of Stocks
IS046 – Himalayan Jasmine Incense
SKU: IS046
Availablity:
Out of stock
---
Breathe in the exotic scents of the Himalayas with our Himalayan Jasmine Incense! This isn't just any ordinary incense, my friend. We've got a bulk lot of 12 x 15g packets of genuine, handcrafted incense sticks that will transport you to a state of pure zen. And the best part? It's all natural and eco-friendly, so you can enjoy that calming aroma guilt-free. Get ready to ignite your senses and create an atmosphere that would make even the Dalai Lama jealous!
Bulk lot of 12 x 15g packets of genuine, Satya Nag Champa Incense.
All natural, eco-friendly, handcrafted incense sticks.
Display boxed with barcode on piece.
12 per unit
Out of stock